Yamaha Silent Piano
---
IDEA - DISCREETLY WONDERFUL

Playing a piano means people are going to get annoyed, whether that be roommates, family, or neighbors. Enter the Silent Piano by Yamaha - a fully acoustic piano with the silent functionality of a digital keyboard. In order to uniquely reach the target audience, I wanted to utilize the medium they knew best: music. So I composed songs and wrote lyrics that expressed the virtues of the Silent Piano to musicians.
DIRECTION


Art Direction
Copywriting
Print Design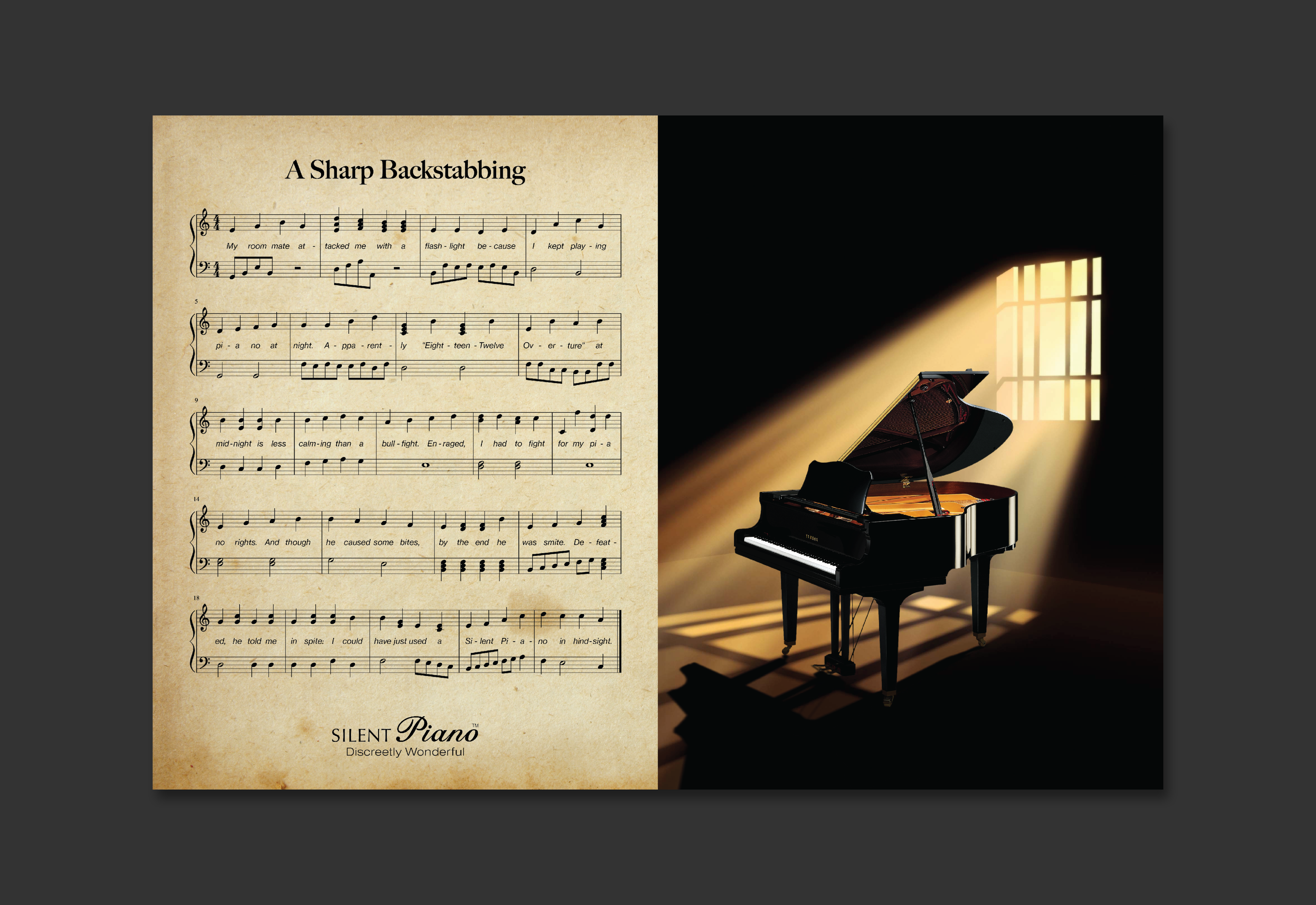 ACTIVATION - SILENT CONCERTS

To generate buzz and excitement about the Silent Piano in local music communities, mini "silent concerts" would be hosted in places that are normally silent like libraries and museums. At these concerts, held in musician-centered cities such as Nashville and Austin, musicians and bands would play to audiences who can only hear them through the provided bluetooth headphones.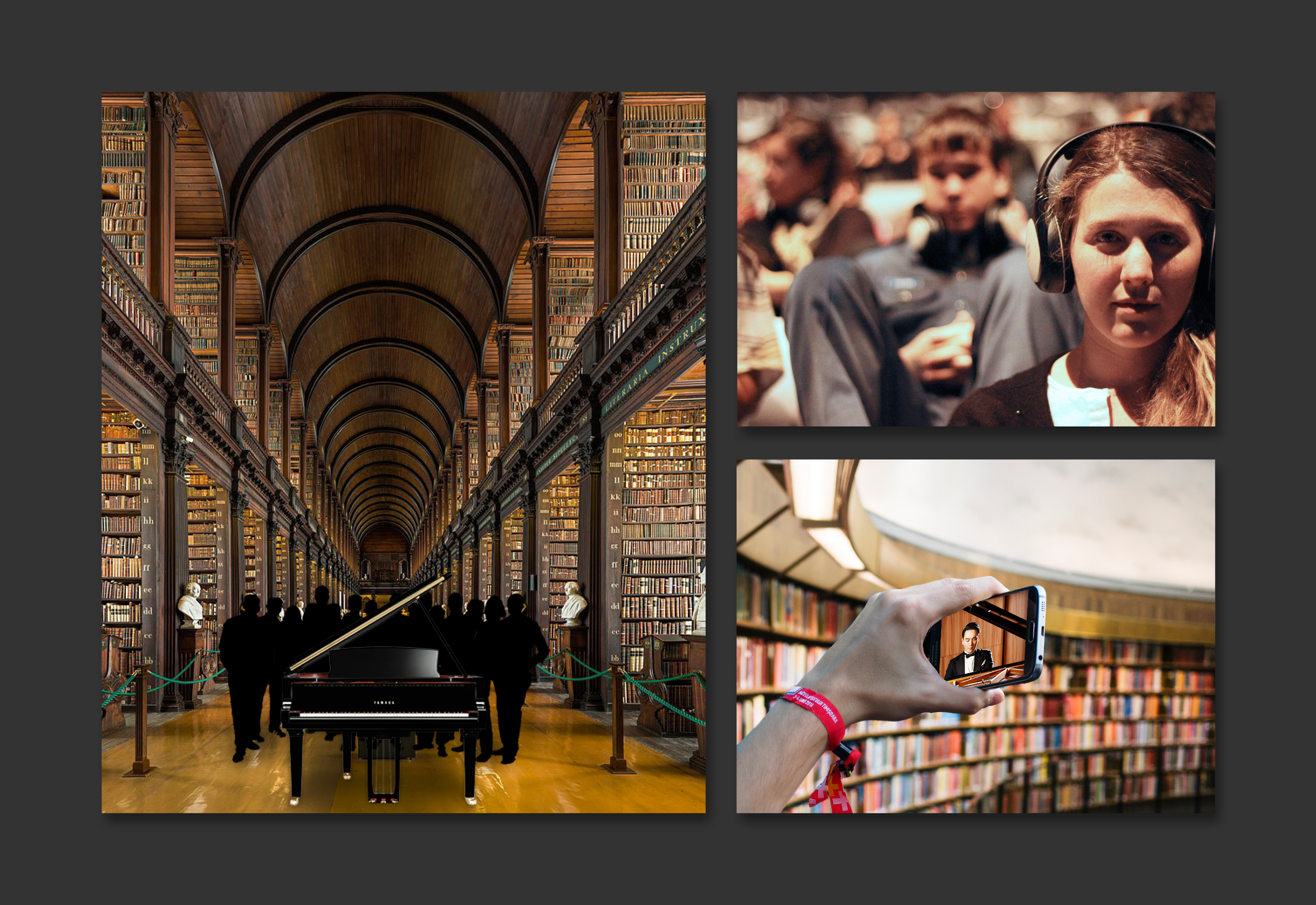 TV SPOT

A library is the perfect stage for the world's most eccentric pianist to perform at his wildest. That is, if he's playing the Silent Piano.
AWARDS


2019 AAF Austin ADDY Print Advertising - Gold